Product Detail
Product Tags
China N42 Magnet Strength Powerful Neodymium Magnet
Product Name
Neodymium Magnet, NdFeB Magnet
Material
Neodymium Iron Boron

Grade & Working Temperature

Grade
Working Temperature
N30-N55
+80℃
N30M-N52
+100℃
N30H-N52H
+120℃
N30SH-N50SH
+150℃
N25UH-N50U
+180℃
N28EH-N48EH
+200℃
N28AH-N45AH
+220℃
Shape
Disc, Cylinder, Block, Ring, Countersunk, Segment, Trapezoid and Irregular shapes and more. Customized shapes are available
Coating
Ni, Zn, Au, Ag, Epoxy, Passivated, etc..
Application
Sensors,motors,filter automobiles,magnetics holders,loudspeakers,wind generators, medical equipments, etc.
Sample
If in stock, free sample and deliver at same day; Out of stock, delivery time is same with mass production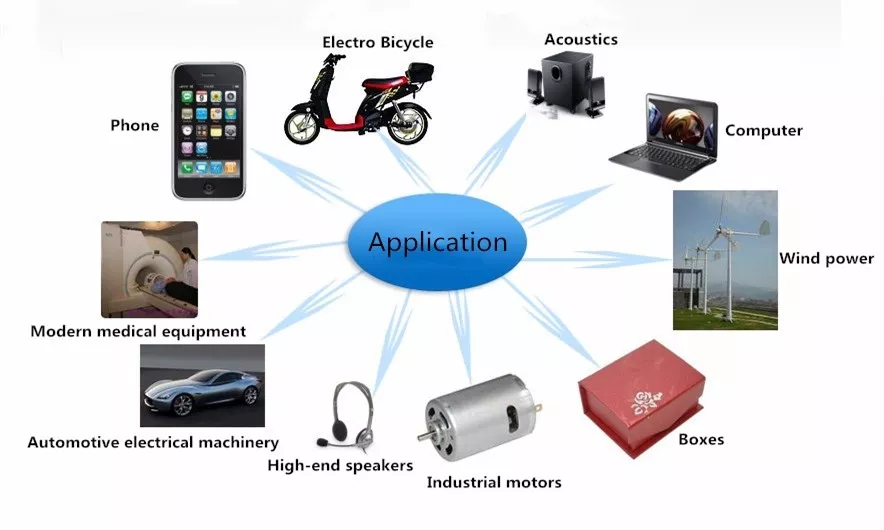 Application: 
1). Electronics – Sensors, hard disk drives, sophisticated switches, electro-mechanical devices etc.;
2). Auto Industry – DC motors (hybrid and electric), small high-performance motors, power steering;
3). Medical – MRI equipment and scanners;
4). Electronic product: keyboard, display, smart bracelet, computer, mobile phone, sensor, GPS locator,camera, audio, LED;
5). Magnetic Separators – Used for recycling, food and liquids QC, waste removal;
6). Magnetic Bearing – Used for highly sensitive and delicate procedures in various heavy industries.
 7).Life consumption: clothing, bag, leather case, cup, glove, jewelry, pillow, fish tank, photo frame, watch;
Hesheng    Magnetics   Co.,   Ltd
We can customize magnets to meet your requirements, just send us your Request and we'll supply you the most economical solution for your project.
Shape:
Block, Bar, Countersunk,Cube, Irregular,Disc, Ring, Cylinder, Ball, Arc, Trapezoid, etc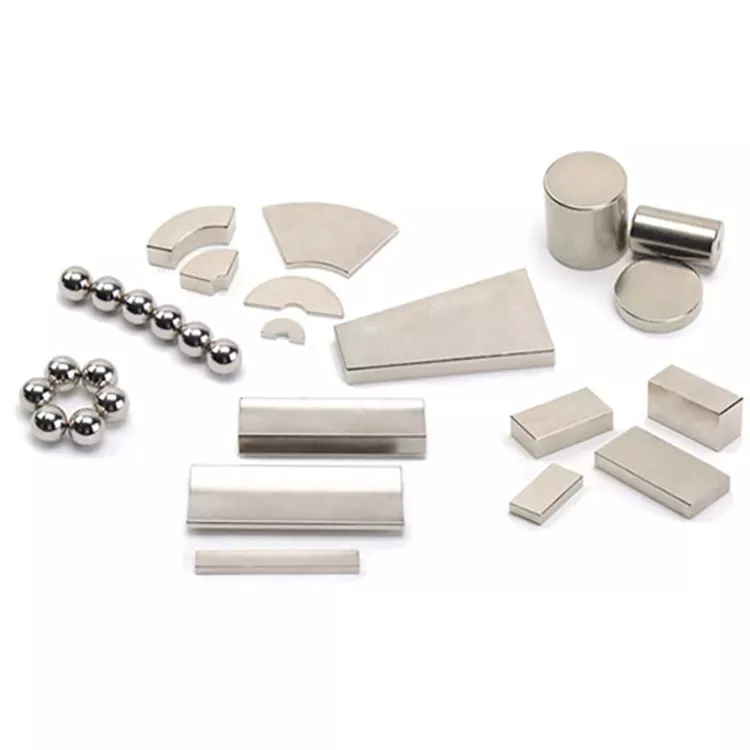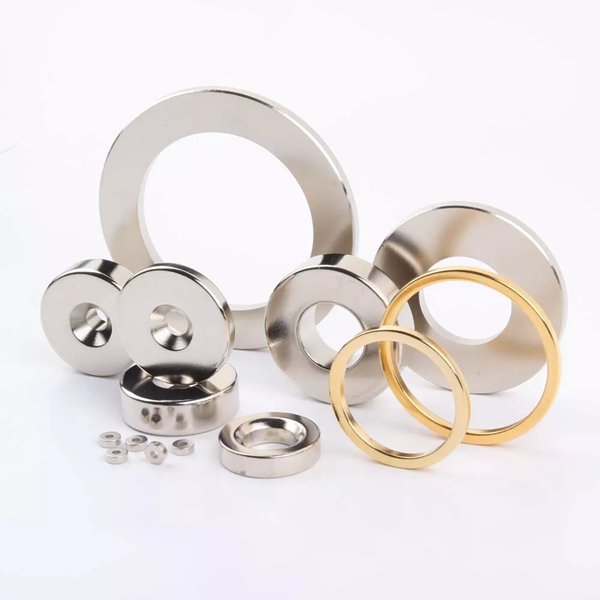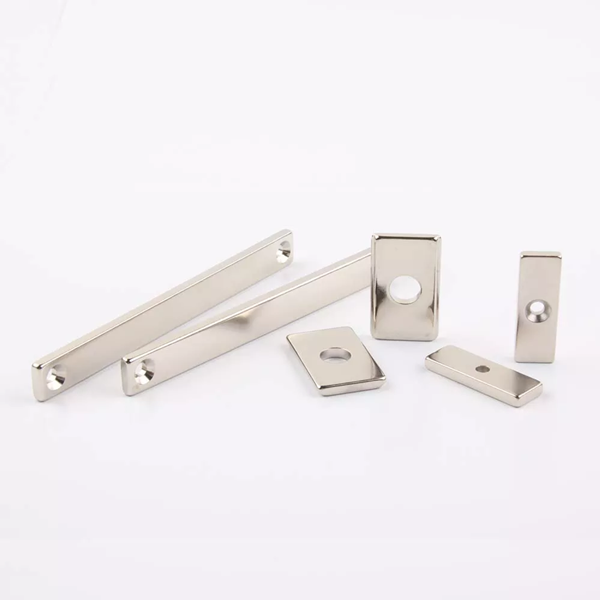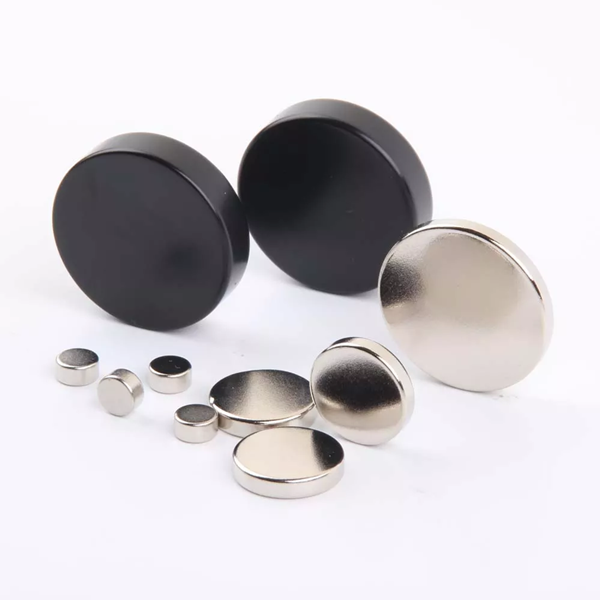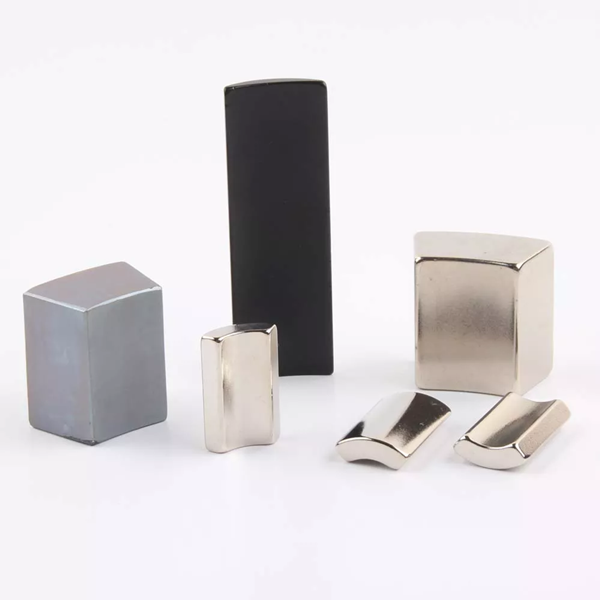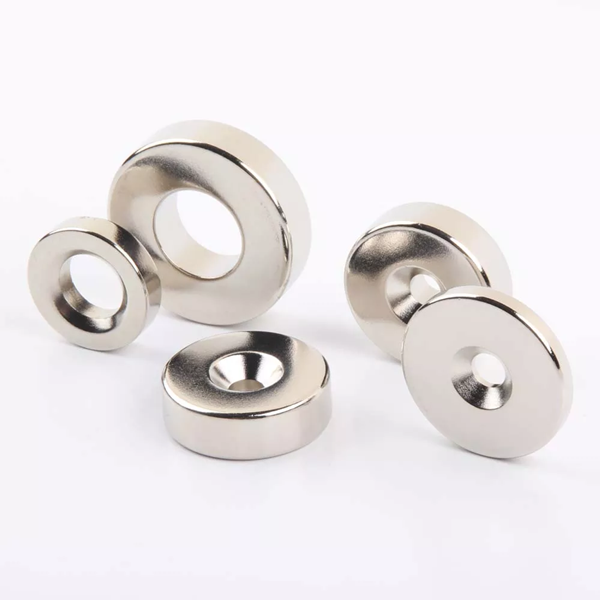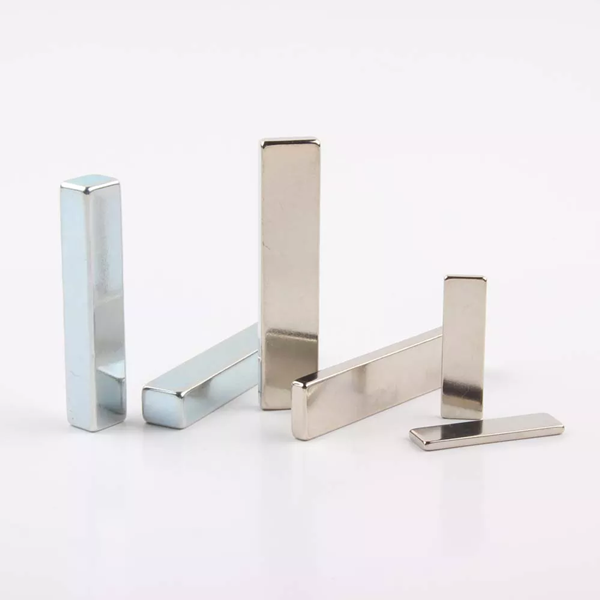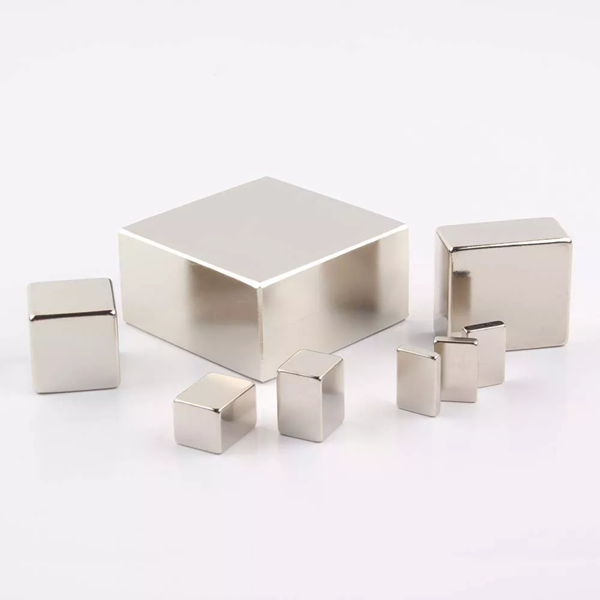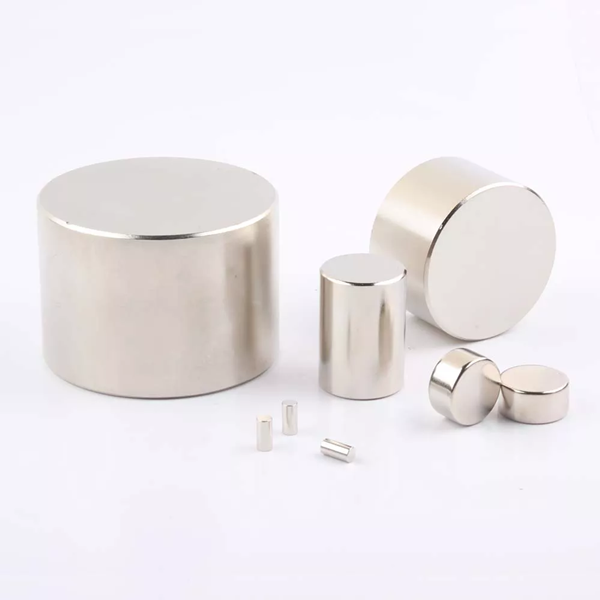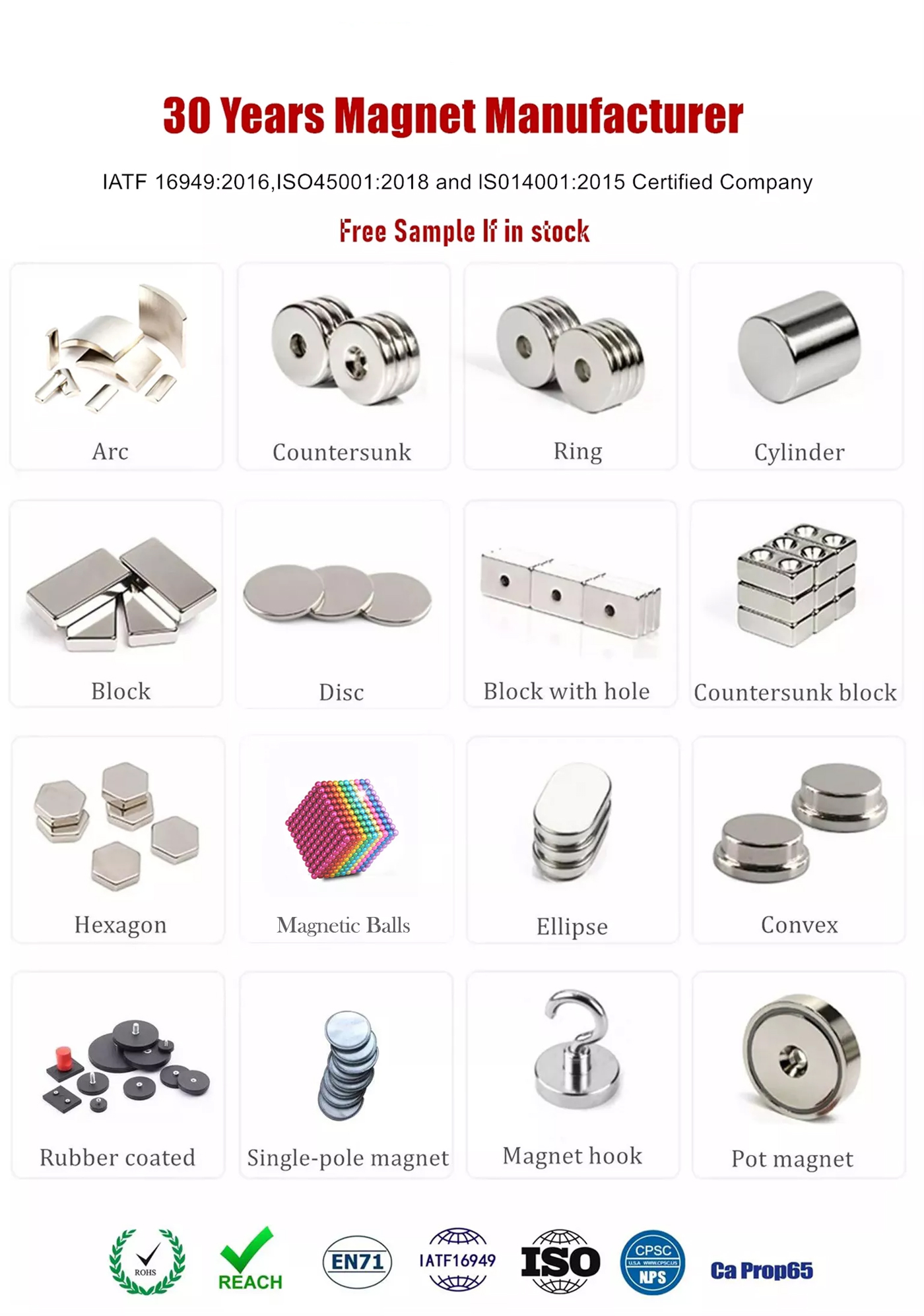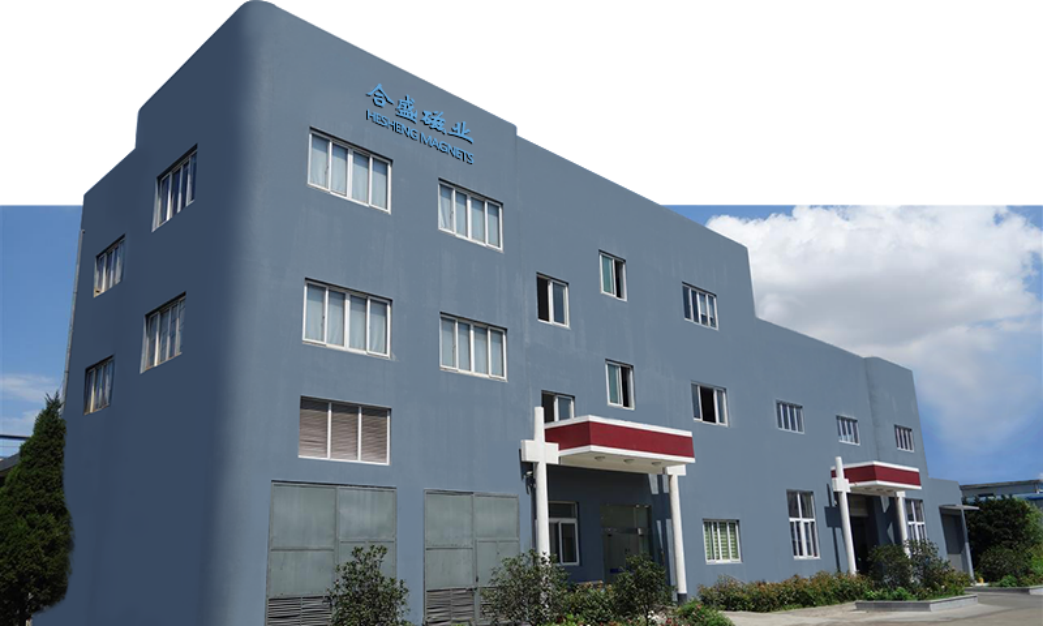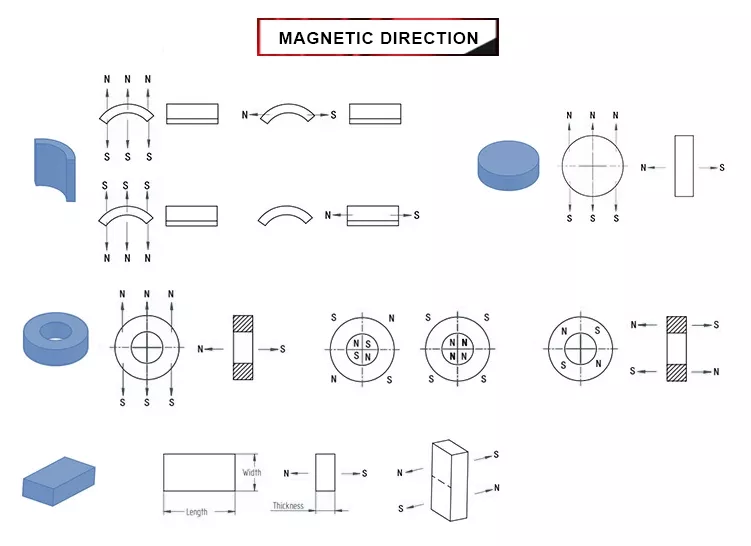 Common direction of magnetization showed in picture bellow:
1> Disc, cylinder and Ring shape magnet can be magnetized Axially or Diametrically.
2> Rectangle shape magnets can be magnetized through Thickness, Length or Width.
3> Arc shape magnets can be magnetized Diametrically, through Width or Thickness.
Special direction of magnetization can be customized as required.
Coating
There have many plating options like Ni-Cu-Ni, Ni, Zn, Gold, Black Epoxy and so on.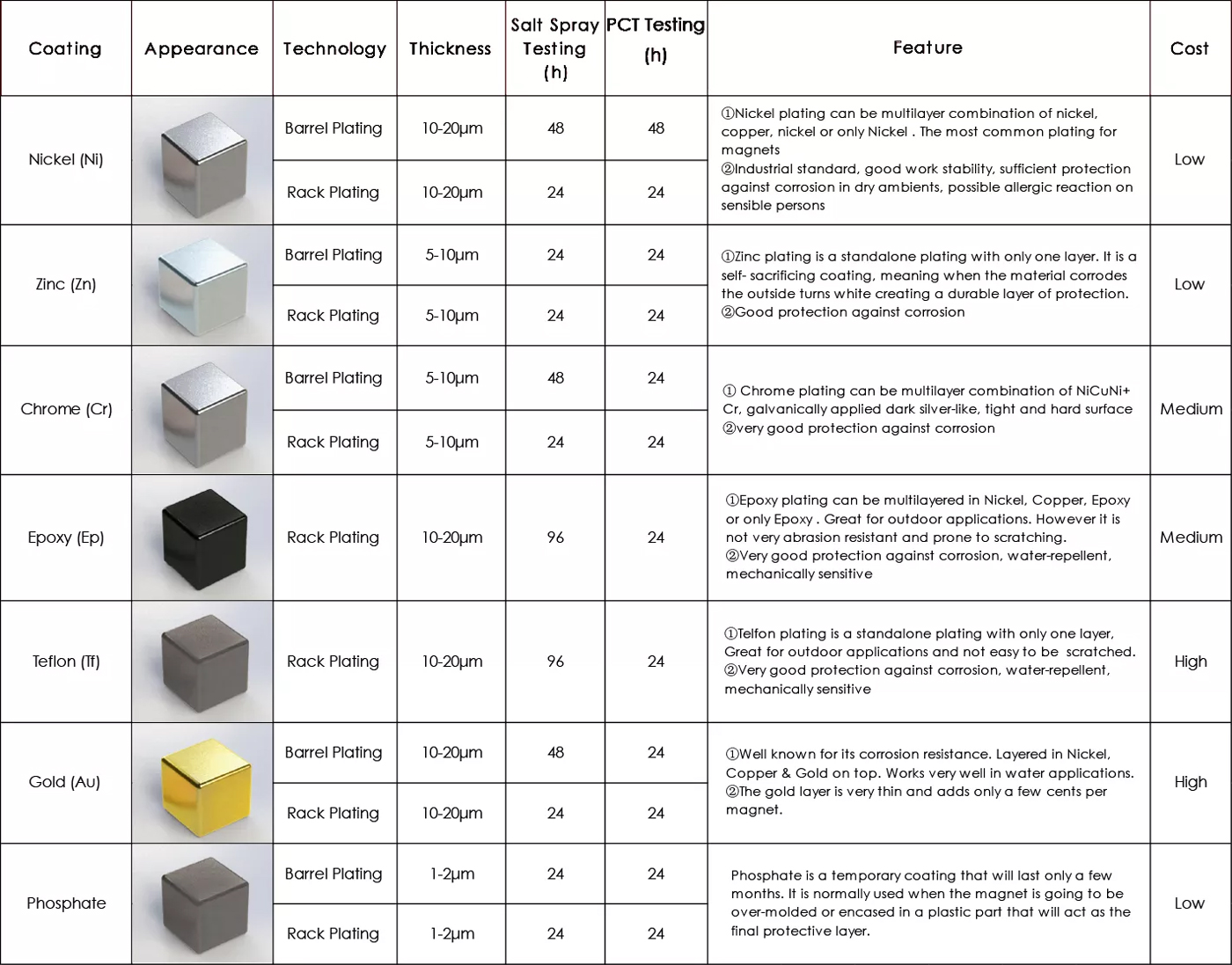 Warning:
1. Neodymium iron boron magnets are hard and brittle. They are fragile products. When separating the magnets, please move and stagger them carefully. Please do not break them directly. After separating, please keep a certain distance to avoid hand clamping. Special attention must be paid to magnets with strong suction and large size. Improper operation may crush the finger bones.
2. Please keep the strong magnet out of the reach of children to avoid swallowing, because children may swallow the small magnet. If the small magnet is swallowed, it may be stuck in the intestinal tract and cause dangerous complications.
Magnets are not toys! Make sure children do not play with magnets.
3. Magnets are made of different metals and have the function of conducting electricity. A child may try to insert a magnet into a power outlet and get an electric shock.
Magnets are not toys! Make sure children do not play with magnets.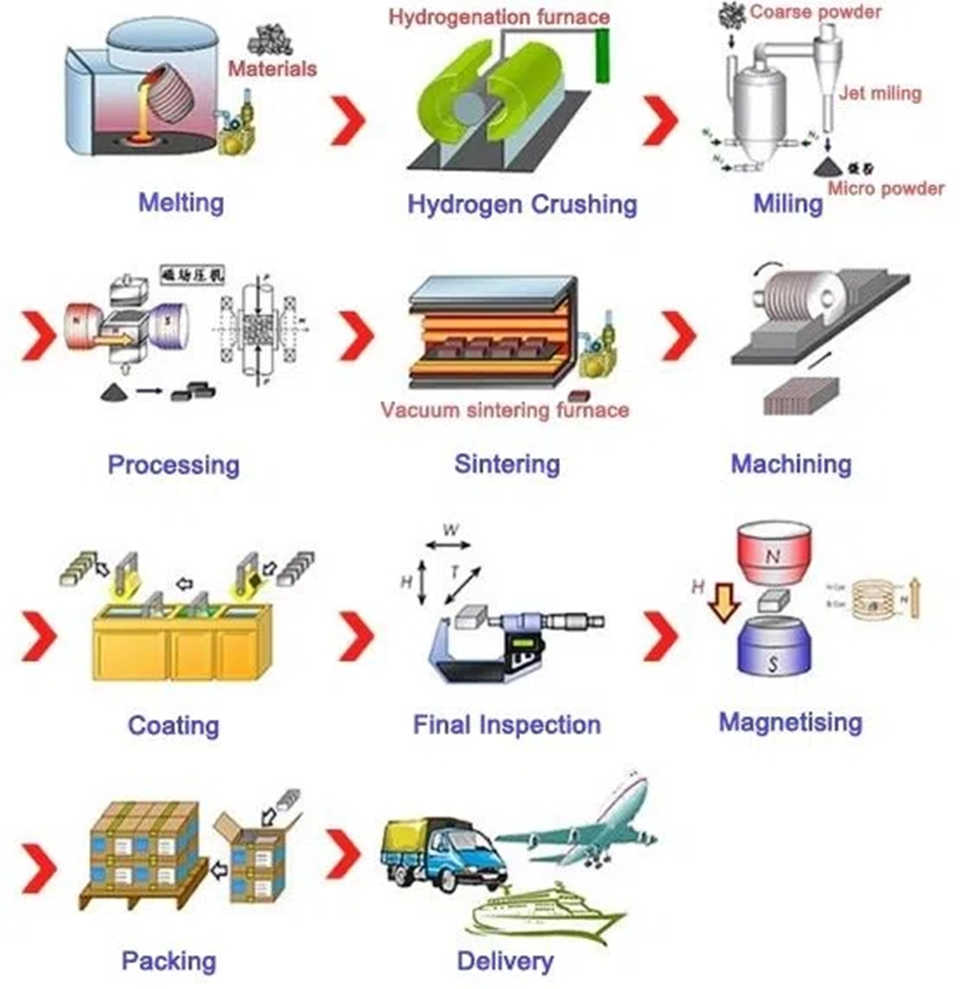 Packing
Packing Details : Packing, white box, carton with foam and iron sheet to sheilding the magnetism during the transportation.
Delivery Details : 7-30 days after order confirmation.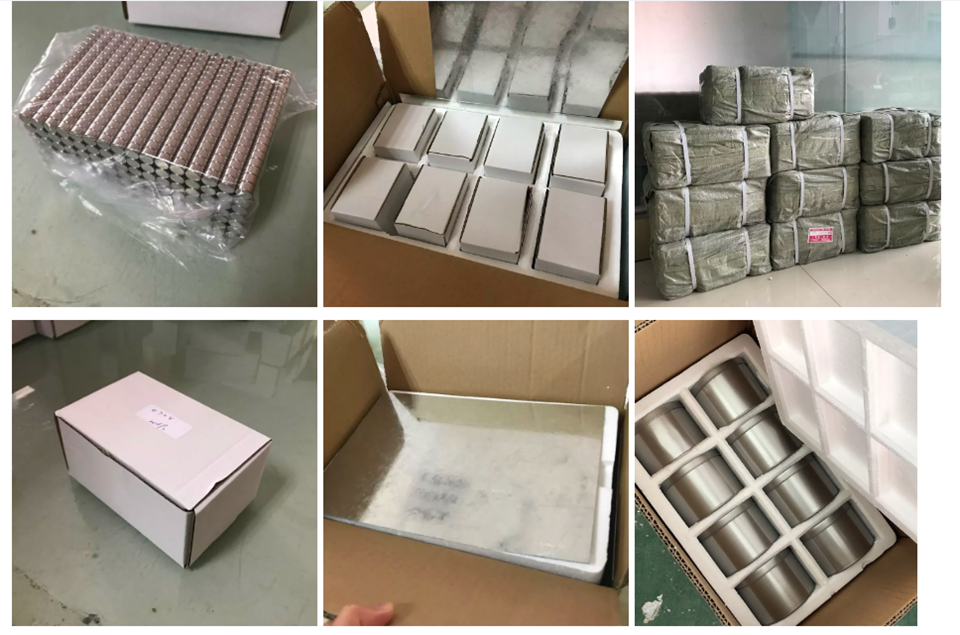 FAQ
---
Q: Are you trader or manufacturer? 
A: We are manufacturer, we have our own factory for more than 30 years.We are one of the earliest enterprises engaged in the production of rare earth permanent magnet materials.
Q: What's the payment method? 
A: We support Credit Card,T/T, L/C, western Union, D/P,D/A, MoneyGram, etc...
Lower than 5000 usd, 100% in advance; more than 5000 usd,30% in advance.Also can be negotiated.
Q: May I get some samples to test? 
A: Yes, we can provide samples, if there is some stock, sample will be free. You just need to pay shipping cost.
Q: What's the lead time? 
A: According to the quantity and size, if there is enough stock, delivery time will be within 5 days; Otherwise we need 10-20 days for production.
Q: What's the MOQ? 
A: No MOQ, small quantity can be sold as samples.
Q:How to ensure product quality? 
A: We have 30 years of production experience and 15 years of service experience in European and American markets. Disney, calendar, Samsung, apple and Huawei are all our customers. We have a good reputation, although we can rest assured. If you are still worried, we can provide you with the test report.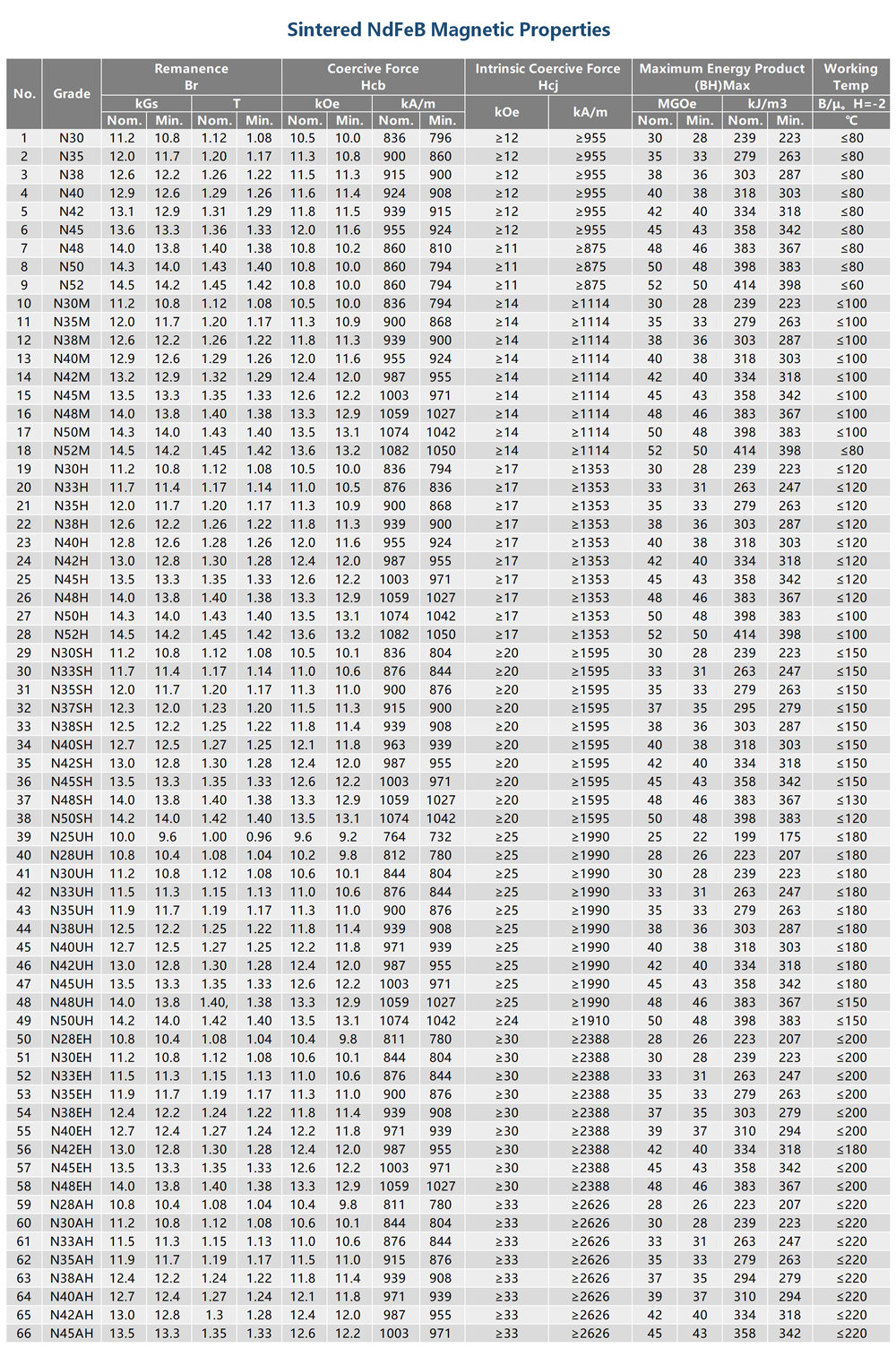 The size range of Neodymium Magnet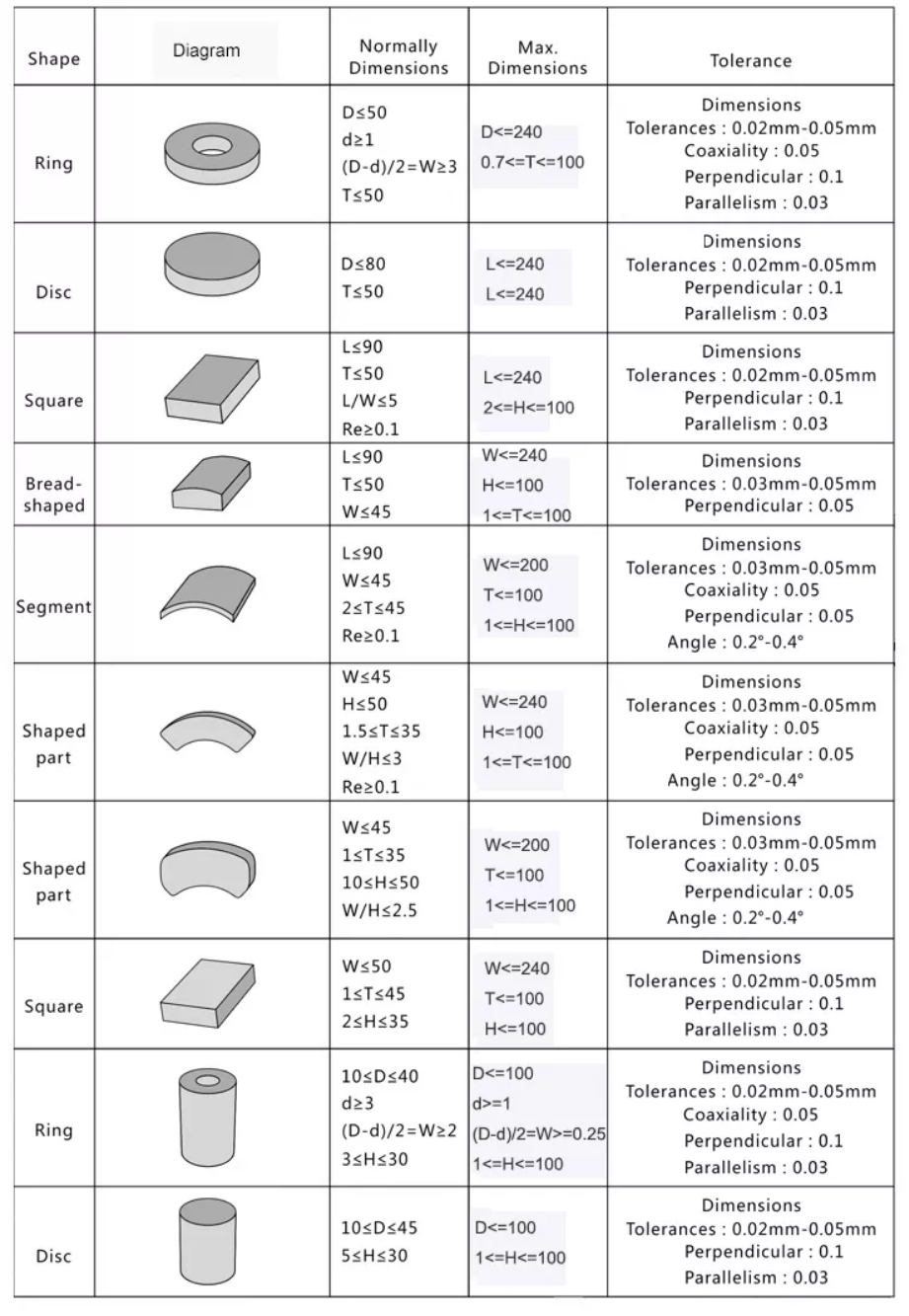 ---
---